Compass was founded in 2017 in Lausanne, Switzerland, by Guillaume Le Fur and Edouard Mouton. Guillaume and Edouard had spent the last 15 years mastering the index industry, working at various banks, hedge funds and asset management firms. They realized that in order to design innovative products that would meet the needs of an evolving market, they needed more flexibility. So, they took their expertise in a new direction and created Compass.
Now the leading Swiss-based independent index provider with additional locations in Paris and New York, Compass focuses on the design, calculation, and publication of market benchmarks, financial indices and tailor-made quantitative investment strategies. Our team manages hundreds of financial indices with several billion USD of investment products linked to them. We are a tight-knit, adept group of individuals who share a common passion for creating by pushing the limits of problem-solving. As a company, our objective is to provide clients with suitable, personalized products and solutions that employ the highest level of sophistication.
We work with a range of clients seeking financial technology solutions. Our clients include but are not limited to the following:
Quality
We deliver reliable products. Even when it means more time and brainpower than originally anticipated, we never fail to hold ourselves and our products to the highest standards.
Teamwork
Each member of our team brings a unique experience and respected skillset to the table. We recognize that our success is dependent on collaboration- not only among ourselves but also with our clients.
Regulation
As a registered BMR Benchmarks Administrator by the Autorité des Marchés Financiers (AMF) under the EU Benchmarks Regulation (EU BMR), we are committed to offering products within a regulated, robust framework.
When you partner with us, you gain access to an expert team with the experience and skills necessary to help you succeed in the index industry

Lausanne
Chemin de Mornex 6, 1003 Lausanne, Switzerland

Paris
8 Rue Henner, 75009 Paris, France

New York
437 Madison Avenue, New York, NY 10022, USA
Guillaume LE FUR
Partner - CEO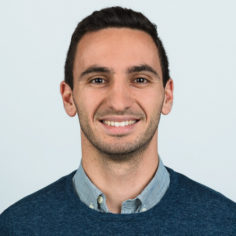 Paul LEYDIER
Chief Operating Officer
Edouard MOUTON
Partner - Head of Research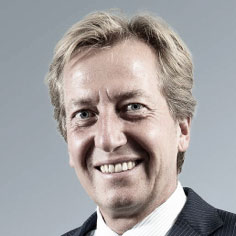 Thomas STEINMANN
Partner - Legal & Compliance Counsel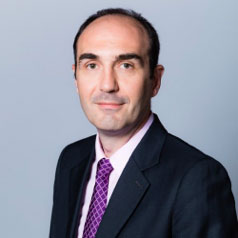 Philippe TROCELLIER
Senior Index Specialist
Guillaume is the CEO and co-founder of Compass. He began his career in 1999 at Société Générale as a hedge fund manager, eventually taking over the management of the risk arbitrage and event-driven funds department. Guillaume was later recruited as a fund manager by American hedge fund Paloma Partners. In 2003, Guillaume co-created Diapason Commodities Management (a commodity asset manager), later becoming its CEO. Diapason grew to become a global leader in its field. Guillaume holds an MSc in Mathematics from the University of Rennes/Ecole Normale Supérieure in France, as well as an MSc in Finance from the University of Paris Dauphine.
Paul is the Chief Operating Officer at Compass. He first joined the company as a Quantitative Developer, working on the implementation of a large number of indices as well as the design and implementation of several of the company's core technological components. Paul played an integral role in developing Compass's index computation engines, low-level libraries and application programming interfaces. He then took on responsibility in the company's technological decisions and project management, advancing to head of the digital assets team and finally to Chief Operating Officer. Paul began his studies in applied mathematics, later earning a degree in Project Management/Entrepreneurship from Montpellier Business School as well as a degree in Data Science Applied to Market Finance from La Sorbonne.
Edouard is the co-founder and Head of Research and Quantitative Strategy Design at Compass. He started his career at Société Générale in Paris on the structured products commodities desk. In 2004, he became an Energy Business Analyst for Total Gas & Power. Edouard joined Diapason Commodities Management as a quantitative analyst in 2005. He quickly rose to Head of Quantitative and Index Team at Diapason, supervising all commodity indices and systematic strategies (RICI®, DCI®, DCI® BNP Paribas Enhanced, UBS Biofuel Index). Edouard is a Mathematical Engineer from Ecole Centrale, Marseille, France and holds an MSc in Finance from ESCP-EAP in Paris.
Thomas is Compass's Legal and Compliance Counsel Partner. He has worked as a partner with Geneva-based law firm Python since 1995 (and as an associate since 1987). He specializes in international contracts and financial/corporate law. From 1990-1991, he worked as an associate with Gibson, Dunn & Crutcher in their New York office. Thomas has been a professor at the University of Lausanne's Business School (HEC) since 1995, where he teaches International Legal Strategy. In 1998, he launched one of Switzerland's first e-banks, Synthesis Bank. It was later sold to Saxo Bank, becoming its Swiss subsidiary in 2005. Thomas served on the Board of Directors and as Chairman of the Audit Committee at Synthesis/Saxo Bank from 1998 to 2007 . He studied at the University of Lausanne, earning a PhD in Law as well as an MSc in Political Science.
Philippe works on the development and management side of the index calculation platform at Compass. He started his professional career in 2003 at Société Générale. In 2007, he joined the equity department's financial engineering team as a structured products engineer. He participated in numerous platform development projects and index designs, while also contributing to the implementation of sophisticated investment solutions and the pricing of exotic products. In 2016, he joined Deutsche Bank as a Pricing Equity Solutions manager. His comprehensive professional career has enabled him to develop a strong expertise in most asset classes (including stocks, rates, credit and commodities). Philippe holds an MSc in Biochemistry from the University Pierre-et-Marie-Curie in Paris as well as an MSc in Finance from ESCP-EAP in Paris.