One of the most innovative and reactive index service providers.

Compass is a swiss-based company focused on the design, calculation and publication of market benchmarks, financial indices and tailor-made quantitative investment strategies. 
The company was created in 2017 with our head office in Lausanne, Switzerland. Compass team provides its clients with innovative indices and accompanies them in each step of their index business development. 
Based on the unique experience of our team, we are one of the most innovative and reactive index service providers. 
We manage hundreds of financial indices with several billion USD of investment products linked to those indices. 
COMPASS Financial Technologies (France) is registered as Benchmarks Administrator by the Autorité des Marchés Financiers (AMF) under the EU Benchmarks Regulation (EU BMR).
We support you in all areas related to the development of financial indices. From creation, calculation and administration, our team brings you its expertise to make your index a reliable benchmark recognized by your clients.

Innovative benchmark design
Our research team is constantly working on new indices with the aim of offering new investment opportunities. Focused mainly on commodity and real estate we are pioneer in the development of investable benchmarks related to tangible assets.

Calculation Agent
Compass provides clients with a range of index calculation services, including but not limited to rule based indices or iNAV. As an independent index calculation agent, our services include maintenance, calculation and distribution for any systematic index across fixed income instruments, bonds, currencies, commodities or cryptoassets. Compass is one of the most responsive index calculation agents to manage client request.

Index Engineering
As a specialist in Index creation, we assist our clients along the entire value chain of Index business development. Our team will help you to make your investment idea a successful Index by making our strong technical and business experience available to complete successfully your project.

Index Administration
As benchmarks administrator registered by the Autorité des Marchés Financiers (AMF) under the EU Benchmarks Regulation (EU BMR), we offer index administrator services under this framework.
Guillaume LE FUR
Partner - CEO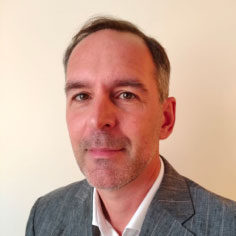 Yvan MOIGNARD
Head of Index Calculation Platform
Edouard MOUTON
Partner - Head of Research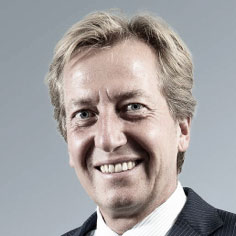 Thomas STEINMANN
Partner - Legal & Compliance Counsel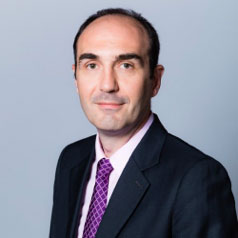 Philippe TROCELLIER
Senior Index Specialist
Guillaume is co-founder of Compass and is its CEO.  He began his career in 1999 at Societe Generale as a hedge fund manager, later taking over the management of the risk arbitrage and event-driven funds department. Guillaume will later be recruited by the American hedge fund Paloma Partners as fund manager. In 2003, Guillaume co-created the commodity asset manager Diapason Commodities Management and became its CEO. Diapason will become one of the world leaders in its field. Guillaume holds a Master in Mathematics from the University of Rennes, France and the Ecole Normale Supérieure in France followed by a Master in Finance from the University of Paris Dauphine, France
Yvan is head of Index Calculation Platform at Compass. He started his career in 1994 at Autoliv. In 1998, he joined Generali Insurance group to work on the design of insurance contracts that sales representatives were proposing to their clients. He joined Société Générale in 1999 and started working in the IT team dedicated to commodities. Between 1999 and 2010, he contributed to many IT projects : among them were the design of the exotic desk's deals via scripted deals and the creation of a commodities indices managing system. In 2011, he moved to the front office and became commodities index structurer. As such, he worked on the industrialisation of the indices portfolios calculation and wrote many commodities indices rulebooks. He then joined the SGI team (Société Générale Index) in 2015 and contributed to the design of calculation templates and to the enhancement of the index calculation platform. Yvan is a Computer Science Engineer from Ecole Polytech Paris-Saclay, France
Edouard is co-founder and Head of research and quantitative strategy design at Compass. He started his career at Société Générale in Paris on the structured products commodities desk. He then worked at Total Gas & Power in 2004 as Energy business analyst. In 2005, Edouard  joined Diapason Commodities Management as a quantitative analyst. Edouard soon became Head of Quantitative and Index team at Diapason supervising all commodity indices and systematic strategies (RICI®, DCI®, DCI® BNP Paribas Enhanced, UBS Biofuel Index). Edouard is a Mathematics Engineer from Ecole Centrale, Marseille, France and holds an MSc in Finance from ESCP-EAP, Paris, France
Thomas is partner and Legal and Compliance counsel at Compass. He has been a partner with the Geneva based law firm Python since 1995, where he previously worked as an associate since 1987. He specializes in international contracts, financial and corporate law. In 1990 and 1991 he worked as an associate with Gibson, Dunn & Crutcher in their New York office.  Since 1995, Mr. Steinmann has been a Professor at the Business School of the University of Lausanne (HEC) where he teaches International Legal Strategy. Thomas launched in 1998 one of the first e-banks of Switzerland, Synthesis Bank, which was sold to Saxo Bank to become its Swiss subsidiary in 2005. He was member of the Board of Directors and Chairman of the audit committee of Synthesis/Saxo Bank from 1998 to 2007. Thomas holds two master degrees in law and in political sciences from the University of Lausanne (1983) and a PhD in law from the University of Lausanne (1991).
Philippe is working on the development and management of the index calculation platform. He started his professional career in 2003 at Société Générale. In 2007, he joined the financial engineering team of the equity department as a structured products engineer. Philippe has participated in numerous platform development projects, index designs, pricing exotic products and implementation of sophisticated investment solutions. In 2016, he joined Deutsche Bank as Pricing Equity Solutions manager. His entire professional career has enabled him to develop a strong expertise in many asset classes (stocks, rates, credit, commodities). Philippe has a scientific background and holds a Master in Finance from ESCP-EAP in Paris.